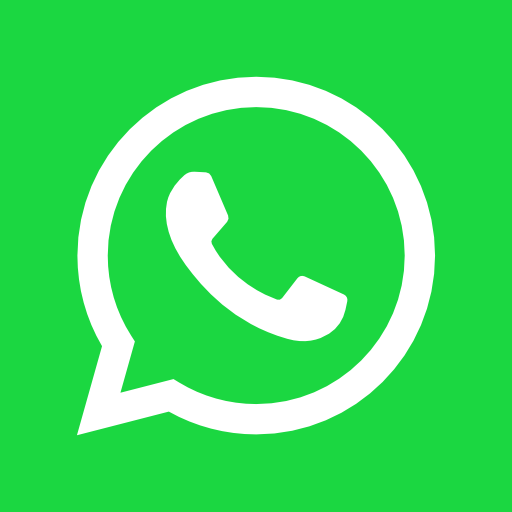 Sharing a photo or video from your gallery to WhatsApp on iPhone
If you've got an image or video saved to your photo gallery, you're able to view and send it to a WhatsApp contact all within the app itself.
Follow the 6 steps below
Step 1 of 6. Open WhatsApp
Open WhatsApp. Tap the WhatsApp Icon on your device.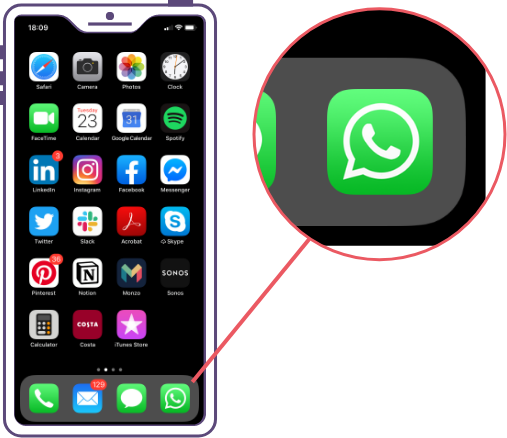 Please not: That your device may not look exactly like this. Icons may be in a different place for example.
Step 2 of 6. Open the chat group
Tap on the chat conversation you want to send a photo.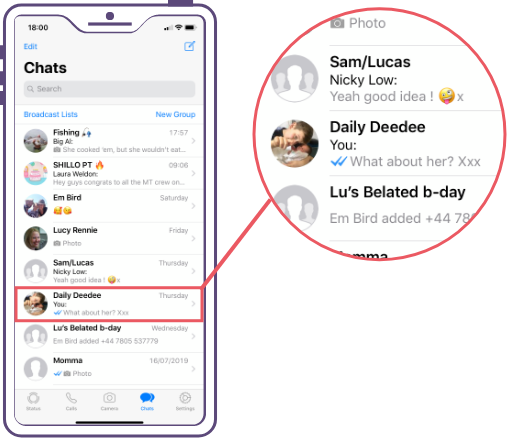 Step 3 of 6. Locating your photo/video
Tap the Share Media button.
(It's the up-arrow in a circle right next to the text field).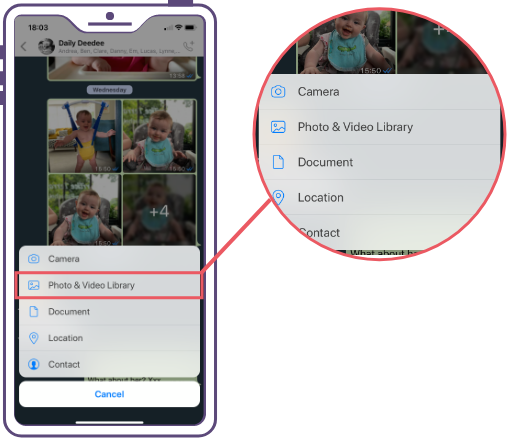 Step 4 of 6. Edit your photo/video
Make any edits to the photo/video or add a caption.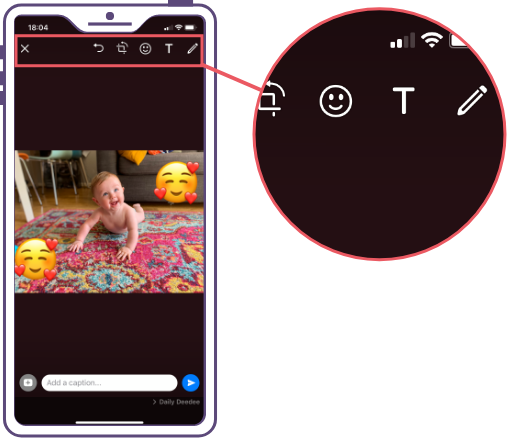 Please note: If you don't want to edit your image you don't need top and you can move to the next step
Step 5 of 6. Add another photo/video
Tap the Add another photo/video button if you wish to send more than one photo/video from your camera roll at one time. It's the "+" next to the thumbnails at the bottom.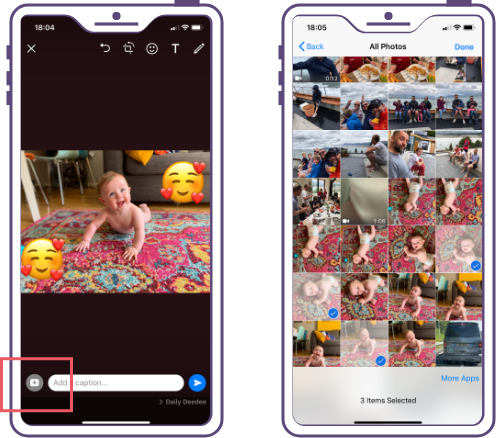 Step 6 of 6. Send!
Tap Send when you're ready.
(This may take a little time depending on your wifi connection/signal strength and the size of the maid you are sharing