How to change the wallpaper – iPhone
You can change the wallpaper on your iPhone – this is the photo that are shown as the background for your device.
Follow the 5 steps below
Step 1 of 5. Open settings
Tap the Settings icon on your device.
Once your in your settings scroll down and you'll be able see the 'General' Option to tap on.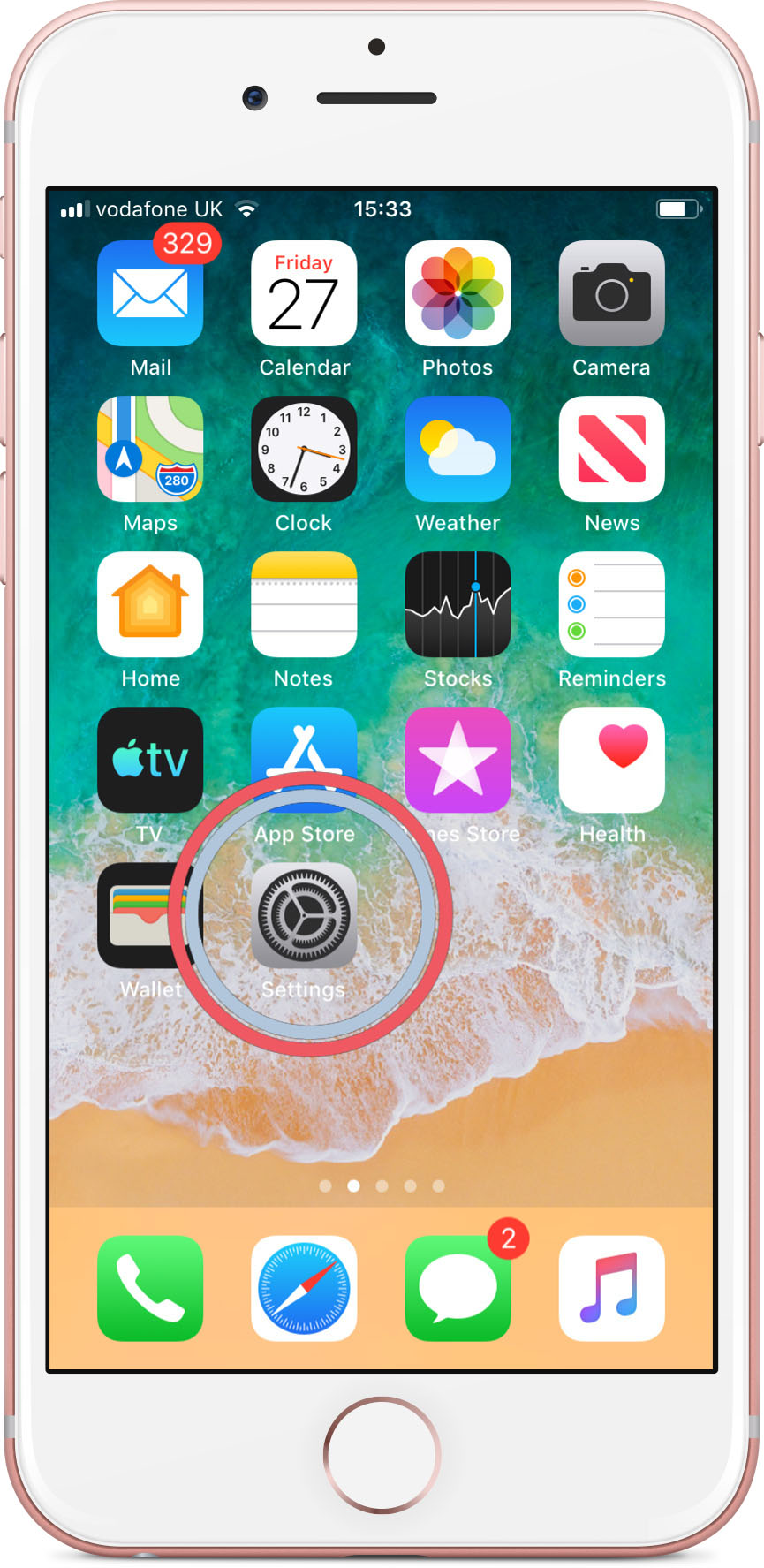 Step 2 of 5. Open Wallpaper
Scroll down and tap 'Wallpaper'
Step 3 of 5. Choose new wallpaper
Tap 'Choose new wallpaper'
Step 4 of 5. Choose photo for wallpaper
Tap 'All Photos'
Then choose the photo you want to use
Step 5 of 5. Choose where to show the wallpaper
You can set the wallpaper as your Home screen, Lock screen, or both.
The Home screen is what you can see underneath all of your apps when you're using you iPhone. The Lock screen is shown when you start using your phone and the screen is dark.